14 Aug 2023
Share our work with your friends
Unlocking Growth: How Development Plays a Critical Role in Scaling Your Ecommerce Business
In today's fast-paced digital world, ecommerce businesses must constantly evolve to stay competitive and meet the ever-changing demands of their customers. A crucial aspect of this growth is development, which significantly scales your ecommerce business. This article will explore how development can help unlock growth and discuss the importance of choosing the right ecommerce development partner. We will also introduce Royex Technologies, a Dubai-based ecommerce development company with a proven track record in helping businesses scale and succeed.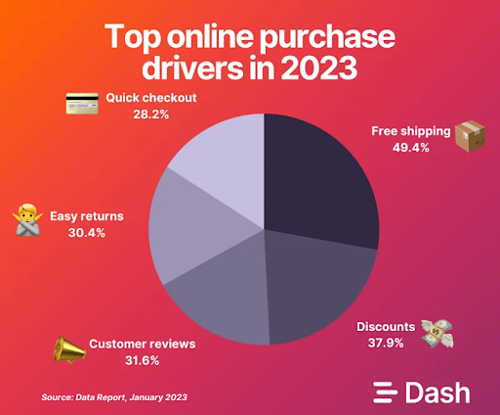 Customization to Meet Unique Business Requirements
One of the most significant ways development can impact your ecommerce business's growth is by allowing for customization to cater to your unique business requirements. A tailored ecommerce platform can help enhance your brand identity, streamline operations, and improve overall customer experience, which are crucial for scaling your business.
Integration with Third-Party Services
Development plays a key role in integrating your ecommerce platform with various third-party services, such as payment gateways, shipping providers, and customer relationship management (CRM) systems. These integrations enhance your customers' shopping experience and help you streamline business operations, ultimately supporting your business's growth.
Improved User Experience
A well-designed ecommerce website focusing on user experience (UX) can significantly impact your business's growth. Development can help optimize your website's UX by making it more user-friendly, intuitive, and visually appealing. This, in turn, can lead to increased customer satisfaction, higher conversion rates, and more repeat business.
Enhanced Performance and Scalability
As your ecommerce business grows, so does the demand on your website's infrastructure. Development can help optimize your website's performance by ensuring it can handle increased traffic, transactions, and product offerings without compromising speed or functionality. This is crucial for maintaining a seamless customer experience and supporting your business's growth.
Mobile Optimization and App Development
In an increasingly mobile-first world, having a mobile-optimized website or a dedicated mobile app is essential for reaching a broader customer base and driving growth. Development plays a crucial role in optimizing your ecommerce website for mobile devices and creating mobile apps that cater to your customers' needs.
Introducing Royex Technologies
To unlock growth through development, partnering with a reliable and experienced ecommerce development company is essential. One such company is Royex Technologies, a Dubai-based ecommerce development company with over 10 years of experience, a team of 60+ developers, and a portfolio of more than 400 ecommerce sites. As an ISO-certified company, Royex Technologies ensures adherence to international standards for quality management and customer satisfaction.
Services Offered by Royex Technologies
Royex Technologies offers a range of ecommerce development services to cater to your unique business needs. Their highly talented developers are experts in Shopify, WooCommerce, Magento, or custom platforms like Okommerce. Some of their services include:
Ecommerce web design: Royex Technologies can create visually stunning and user-friendly designs that align with your brand identity and enhance the overall customer experience.

Platform integration: They can integrate your ecommerce website with popular platforms like Shopify, WooCommerce, Magento, and OpenCart.

Custom ecommerce development: If you require a unique, tailor-made solution, Royex Technologies can develop a custom ecommerce platform to meet your specific needs.

Mobile app development: To expand your reach and offer a seamless shopping experience, Royex can develop iOS and Android apps to complement your ecommerce website.

Digital marketing and SEO: Drive traffic to your website and improve your search engine rankings with Royex's digital marketing and SEO services.
Get in Touch with Royex Technologies
If you're looking to unlock growth through development for your ecommerce business, reach out to Royex Technologies by calling them at +971 45820203 or visiting their website. Their team of experts will guide you through the entire development process, ensuring a smooth and seamless experience.
Conclusion
Development plays a critical role in scaling your ecommerce business by offering customization, integration with third-party services, improved user experience, enhanced performance and scalability, and mobile optimization. By partnering with a reliable and experienced ecommerce development company like Royex Technologies, you can unlock growth and succeed in the competitive ecommerce landscape.
Royex Technologies' expertise in various ecommerce platforms and commitment to quality and customer satisfaction makes them an ideal partner for your ecommerce development needs. By choosing Royex Technologies, you can be confident that your ecommerce website will meet your specific business requirements and help you stand out in the competitive ecommerce market.
So, if you're looking to unlock growth for your ecommerce business through the development, contact Royex Technologies today to discuss your project and take the first step towards building a successful, scalable ecommerce website for your business.
About the Author
Rajib Roy
Rajib Roy, a seasoned industry professional with 18 years of experience in developing groundbreaking tech projects. With six published books available on Amazon, his expertise is recognized worldwide. Rajib Roy is the visionary CEO and Founder of Royex Technologies, leading the way in innovative solutions.